Weyes Blood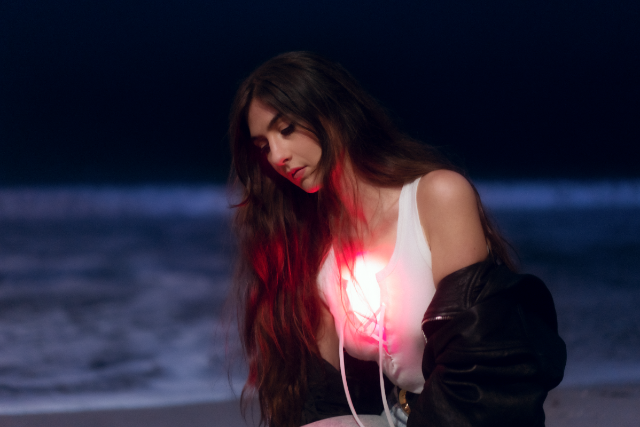 Transcendent and sometimes wistful, the folk-pop of Weyes Blood (a.k.a. LA-based Natalie Mering) explores everything that drives us, divides us, and destroys us. This sounds like heavy stuff, but Mering is an effortless guide. Though burdened by doubt, she is also buoyed by hope — her music unfurling with stunning nuance and ease.

"Bob Seger meets Enya" is how she once described her work. When you consider Weyes Blood's otherworldly expansiveness and hook-laden melodies, you realize that she isn't exaggerating.

Weyes Blood's breakout album on Sub Pop, Titanic Rising (named one of 2019's best by Pitchfork, NPR, The Guardian), was an observation of doom to come. Its follow up, And in the Darkness, Hearts Aglow, finds her in the thick of it, searching for an escape hatch, away from algorithms and ideological chaos. After five albums and years of touring, Mering has a lot on her mind.

Mering grew up singing in gospel and madrigal choirs, before prodigiously picking up guitar at age 8. That — mingled with her love of jazz, filmmaker Alejandro Jodorowsky, and scholar Joseph Campbell — has shaped her music, which tells stories of both ancient and modern myths. Why, you ask? Because, she says, "Shared myths are part of our psychology and survival."

And in the Darkness, Hearts Aglow is out November 18th, 2022.



Social Links
There are currently no upcoming events.